Well I don't think I'm anyone special but I have got a lot of stuff about Land Rovers I would like to share with you. I was born in June 1943 in Chatham Kent, and all I can remember when I was very young was that I was nearly always starving hungry. Food, clothing and lots of other stuff was rationed, and I can remember the day that rationing ended, and I was able to go into the local sweet shop and faggery and buy a Bounty chocolate bar with me pocket money.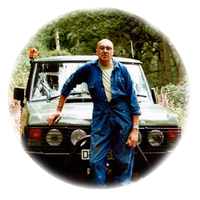 It seems to me looking back that I have spent a good deal of my life covered in mud. I got my first push bike when I was around 10 years old, and us kids used to ride them on the old bombed out building sites in an area a few streets away that was heavily bombed in the war after a German landmine came down there. As I got a bit older we built an oval track out the back garden of the local Youth Club and we stripped the bikes down and did push bike cycle speedway for a while. Later we discovered about 3 miles away from where we lived, an old track through a wood with a few deep holes in it. This was more like it, as we used to pedal like mad and go into these holes and jump as high as we could out the other side, and we got plastered in mud. Oh what larks we had, how I didn't smack me kisser into a tree I'll never know.
Then I am 15 years old and working doing an apprenticeship as a gas fitter, and this was back in the days when your actual gas man came round your house with his mate on their push bikes. I soon got fed up with that I was knackered riding about all day in all weathers, and so at 16 years old I bought my first motor bike a James 250cc trials bike to ride at work and around town, and I started competing in a few trials in it so back in the crud again. That didn't last long because around this time I discovered girls, and they wouldn't entertain greasy motorbikes with oil being flicked up their stockings (Ooh stockings and suspenders.) Now, now, Charles behave yourself you silly old goat, your old trouble will come back. So I bought meself a Lambretta scooter and I was a Mod, so I could flirt, flash, and tease, now I'm in the game at last right? I'm A Player.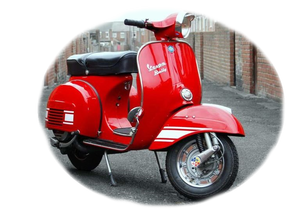 I didn't see any future being a gas fitter back then, and in any case I stayed in for 5 weeks after me 17th birthday and spent all me dosh on driving lessons and passed the test, and all I wanted to do from then on was drive. I passed on a Thursday and the next day I went to a mates house, Dave Smith in Chatham, from where he used to hire a few cars he had parked outside in the road. You could tell where he lived as there was a huge greasy oil patch full of crap 50 feet long in the road outside. For a few quid cash he let me drive away for the weekend in a Ford V8 Pilot, with the ink on me licence still tacky. Get You Some Of That. (GYSOT) This old car was about as tight as a drawer full of spoons.  Driving it I was as nervous as a long tailed cat in a roomful of rocking chairs. Three speed column change and the wheels in third would spin on a bend and lob the tail out. Some car that was, I'd give a bundle to have one today. What a rush as I cruised round to The Magpie the Mod HQ pub where we all hung out booted and suited on that Friday summers evening after work. I was so pumped up, and I felt so cool with the window down and me elbow on the door top, I could have punched an elephant. On Saturday night me and the chaps 5 up, went down the Thanet Way to Margate, and that old nail burnt 9 gallons. On the way home in the middle of the night it conked out, so we slept in it and rang Dave in the morning. He came down and it was a piece of rag he had left under the bonnet had got sucked into the filter.  ! wheeled and dealt in cars and by the time I was 20 years old I had a 3 year old Jaguar 3.4 Mk2 and I was married for the first time. Still trials riding by now I had a Greeves 250cc with leading link front forks. A bit of an handful back then as these light Bultaco's were coming onto the scene, and the trials were becoming harder to ride as these bikes were a little bit more suited for purpose, so the sections were being set up more for them. I soon had two kids my Nicholas and Ria and so I had to settle down and eventually the motor bikes went and I had a series of cars such as Ford Zodiacs and a Vauxhall Cresta 3 litre special.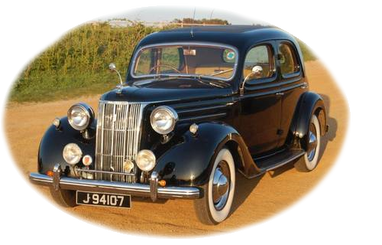 After 13 years sadly I was divorced and a solo parent, with my 2 young  kids living with me, and for a few years life was very hard. Then I had a bit of an epiphany when I was in a garage one day and a guy came in with an old Series 1 Land Rover, caged and smothered in mud with a throbbing V8. To get in and out of the garage he had to drive under an arch, and the growl from it was awesome as he blipped the throttle. This thing to me was about as subtle as a sinner sat in the back of a church singing Bat Out Of Hell out loud. I loved it and I knew what I had to do, to somehow find some happiness by getting back into the mud. My wheels back then was a Ford XR4i with those 2 whaletail wings on the back, a stunning car. By now Hazel and Gareth had moved in with us and I was desperate for a Land Rover, and I used to sit reading all about them every evening after work for hours on end. Then a guy came round our house to estimate to supply only double glazing, and he had a 2 door Range Rover, and he let me drive it around the block. That was it, and from then on my life changed completely forever years ago, when I bit the bullet and sold the XR4i and bought my first Range Rover a 3.5 V8 DKL.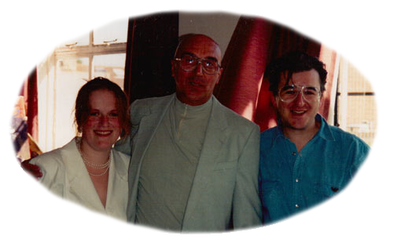 That winter we had real deep snow round my way and the Range Rover really came into its own, as I was the only one who could get out and up to the shops. I made sure all the old folks that lived near us, got some groceries and their prescriptions, and it was a Godsend. I joined the All Wheel Drive Club and after a few trials, we decided to be marshals at all their events. One year we marshalled every round of the comp safari championship, as well as many trials. DKL started to get a bit roughed up at all the events, so I got another old 2 door Range Rover NAD (Naddy) and we added all sorts of kit onto it and we were not too worried if it got damaged. We did a lot of green laning and regularly organised trips to Wales for our friends staying at Llanerchinda Farm. I was in the Range Rover Register and I took on the Chairmanship for 3 years when they had over a thousand members with a big annual turnover. So let's fast forward to today as I write in March 2017. I have owned and loved for different reasons, many Land Rover products which you can read about and see elsewhere on this site. At present out in the yard is my Camel Trophy 1979 Range Rover, and I have just treated myself to a brand new Ford Ranger Limited 2 double cab pick-up. Yes I know Ooh! it's not a Land Rover, but it suits my life style as I can dump the fatboy mountain bike in the back and head off to the local tracks, and its handy for doing log runs for the stove...