Well how are you all, did you have a nice Xmas and get lots of Land Rover goodies left by Father Christmas in your muddy wellington boots? One of my Christmas treats to self was another leather bag from my friend Henry Tomkins Leather from Exeter in Devon. I love a bit of leather work and this time I treated meself to what Henry calls his Large Zipper. He makes all of his leather goods himself one at a time, and the workmanship is first class. 

When I spoke to him recently on the telephone I could just imagine the lovely leathery smell of his workshop.

There is something about leather especially on bare skin don't you think, but that's another story?"Steady there Charles".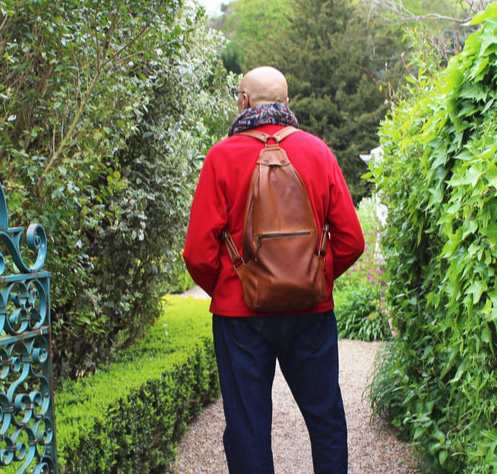 me first Henry a Large Knapsack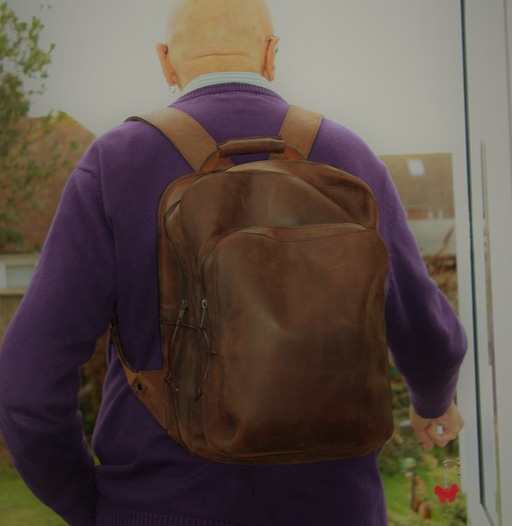 Me latest Henry a Large Zipper
I do like nice things about me, so I also got a wrist watch that I have wanted for a long time as well with me Christmas money. I am a massive fan of the late actor Steve McQueen and I like his films, his craft, and the way he led his life with his motor bike and his car collection. That car chase in Bullitt when Steve was driving his green fastback Ford Mustang is still the best one ever, and it's always being posted on social media from time to time. In the film Le Mans that he made and starred in, his car was sponsored by Tag Heuer the Swiss watchmakers and their logo was heavily featured on the car and on his flameproof overalls etc. Tag only make high end sports watches and don't do dress watches. Steve wore a Tag Heuer Monaco watch during the filming, and it is sometimes now referred to as the Steve McQueen Monaco watch, and that was my other present.
I could not afford a new one so I found on tinternet Watchfinders, and I went by appointment to their office in Maidstone Kent near where we live and bought myself a nice good condition used one. Just a couple of years old with the box and papers which is very important, in great condition with a decent guarantee.  I love it and it's made an old man very happy.
A new DVD is now available by the way; Steve McQueen the Man and Le Mans, my copy has just come from Amazon.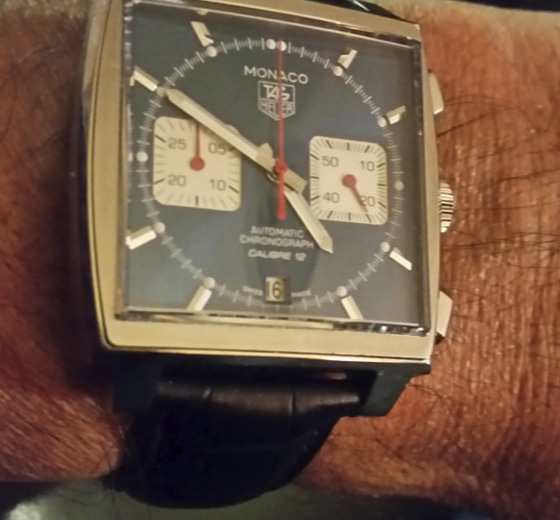 Land Rover wise as I am recovering from a recent hernia operation, so it's all gone a bit nothing to report here. I was told not to drive for 3-4 weeks but to keep moving, so I was walking around the streets a few times a day. Eventually I was able to take the D2 to Danny England to have 2 holes seen too under the front wings cleaned and welded over. We had to whip the front carpets out and what a shock when I saw underneath. The foot well on the near side was full of water and that thick rubber stuff underneath that is supposed to deaden the sound was minging. Same on the offside but not so bad, but the rubber they glue to the back of the carpets again was sodden. I had to tear it all off and bag it and bin it as it was all wringing wet. So where is water getting in? Luckily it's not the heater matrix leaking. Phew!
Me mate Simon came round and we think we spotted where it's getting in on the nearside. It's running down behind the windscreen water bottle and getting thru an oblong grommet with wiring loom thru the middle going from the engine and thru the bulkhead. The grommet looks like it has shrunk. Just not been able to find the slight leak on driver's side, as we have been kept indoors round my way by constant rain for a few days. Those silly D2 glass sunroofs were sealed up by another owner long before I got the car. They are a favourite place for leaking on old Discoveries just like those side curved Alpine glass panels. I have sealed loads of them up in the past, and I won't mess about if I think the sunroofs are leaking as well. They will be removed and plated over with Tiger Seal and blind riveted in all round.
I got from my friend Neil Ensor at his excellent on line shop FOURBY one of his D2 lighting upgrades, best 45 quid's worth I have spent in an age. Blimey Neil I turned me headlights on and I thought I was going to scorch the tarmac in the road and melt it. The Discovery lights are even brighter than those on my Ford Ranger. Epic mate you're a star, a great buy and upgrade. Mountain bike wise, I had a bimble round the block but I was a bit sore afterwards, so I will give it another week or two before I hit the woods. So until we blog again cheerio my muddy chums you little tinkers.