Hello playmates Chazzie here again, how have you all been, Tickety Boo I hope? Well Winter drawers on guys, meself I wear long Johns as soon as it gets cold. Well it makes the current Mrs. Thorn laugh whenever she catches me wearing them. They are the most inelegant of clothing for a man to wear, it even makes me ashamed when I clock meself in the mirror, but by the cringe they do keep these old pins of mine warm till next summer. That reads like I only got one pair. Actually, I have several including jet black ones, and If I wear them with yellow socks, Mrs. Thorn says I look like a crow. Any way enough about my nether regions.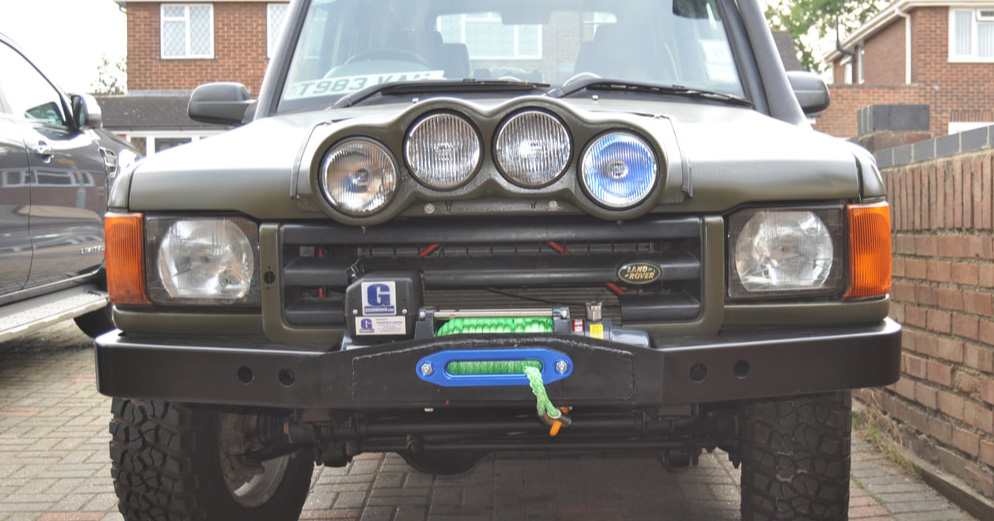 That bloody Shaun Chalk local fellow Land Rover mate/bloke has been along our road causing chaos with his new Suck Truck banging away at 8am, and his gang of gasmen laying a new main in. Shaun is a director at his company, and when they got this fantastic lorry he decided he would drive it and I don't blame him. It's a thing of beauty and I wouldn't trust it to anyone else either. I never thought I would see the day after many years working at SEGAS when instead of men on the pick and shovel digging a hole, a mammoth lorry would come along and after the top layer of tarmac or concrete had been broken up, would suck all the subsoil, flints, chalk, and muck up and take it all away.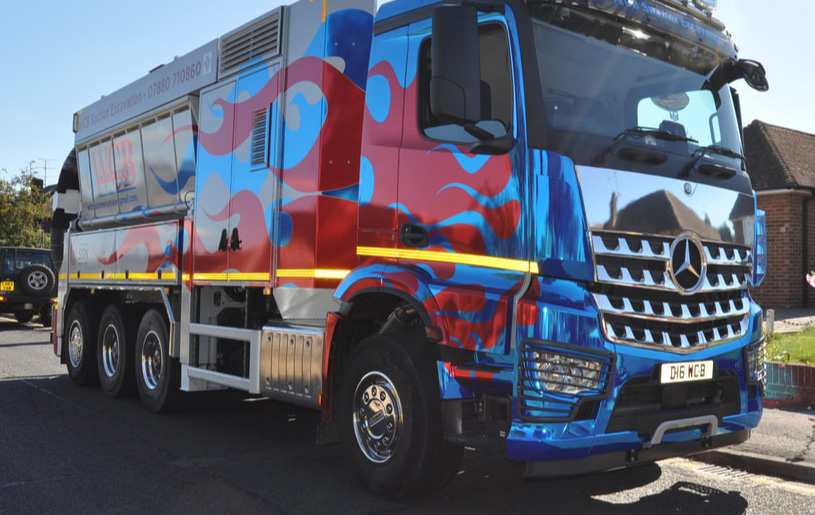 My 2 door Camel Trophy Range Rover has been put to one side and I will be selling it soon, after I have done a couple of small jobs on it. The replacement off roader the TD5 Discovery is coming along nicely though. First up 4 new BF Goodrich Mud Terrains were fitted and balanced by Phil at RM Tyres in Strood. Did you know all the girls in Strood do the Rhumba in the nude by the way? It's true. My friend Gavin at my local paint and body shop ME-DUBBERS has done a grand job for me repainting it in army drab. You never know if I go driving off the road on Salisbury Plain, a squaddie might think I'm a Rupert (an officer) and fling me up a salute. Stand at ease lovely boy, I could say back. Tubular bumper and winch have been removed and replaced with a wraparound bumper I had in me stash, and my favorite winch of many that I have had over the years, installed into it. A nice new David Bowyer Goodwinch Goldfish. This will be the second one I have had from Goodwinch and for what I need they are well fit for purpose.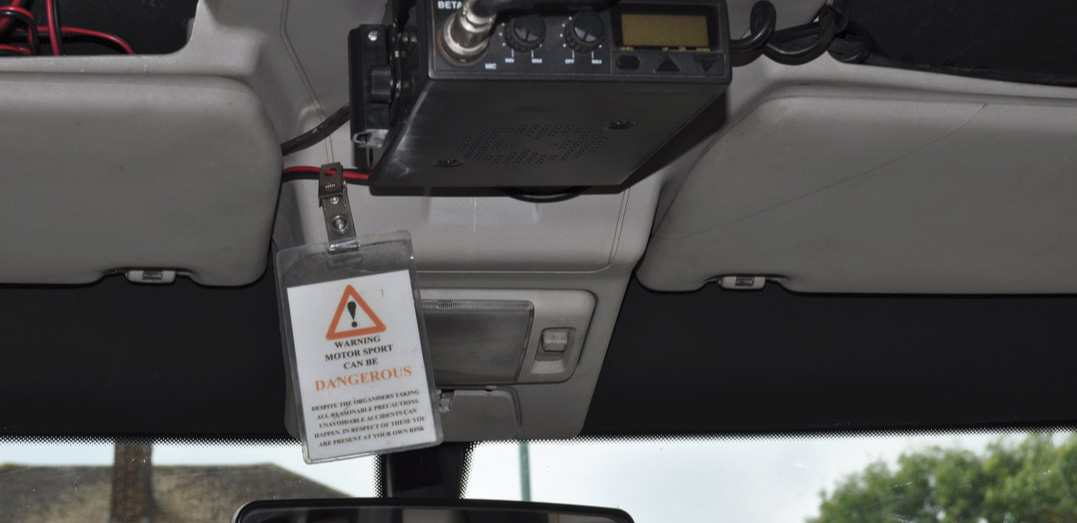 My friend Phil Gisby is a breaker of all things Land Rover and I snagged a rear ladder from him and one of those rally car style light pods that clip on the front of the bonnet. Its connected by plugs, as I don't think I want to drive around with it on the Discovery all the time. 
A second battery has been fixed into the back and connected to the one under the bonnet. I had a small plastic box and I fixed some timber into the base of it and cobbled up a lid from an old bit of P38 engine cover plastic. On eBay, I found a nice little volt meter with sockets for a phone and 12-volt extras. Again, from eBay came a side outlet exhaust, all bent and made up, a nice easy fix and that's about it for now.